Book a Manchester Escort for a Valentines Day Date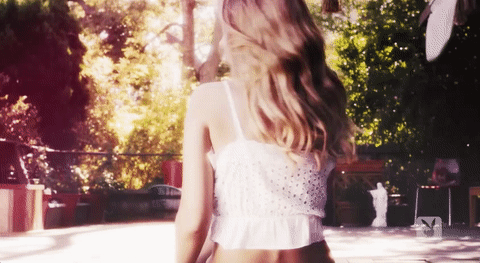 Who is your Valentine?
It's the most romantic time of the year: Valentines Day!
Obviously, the main day where escorts in Manchester are mostly in demand is Valentines Day. It's a day where lonely clients, who may be busy with work or other commitments can meet a beautiful woman to pamper them and make them feel special. You have every right to enjoy this day as much as anyone else. After all, you have worked hard and deserve to enjoy a little relaxation. So, instead of just going home on Valentines Day to eat a microwaved meal for one, splash out and enjoy the company of an escort in Manchester. We can assure you, the romance between you and your escort will be extra spicy on this special day.
Our Valentines Day bookings available at your Manchester escort agency?
Of course! Valentine's day is the busiest time of the year for escort agencies in Manchester. Think about it. No one deserves to be alone on one of the most romantic days of the year. Customers are not just going to sit at home and wish that there was a beautiful woman by their side. Instead, they are going to come to top escort agencies in Manchester, like Mr Smith, and book one of the sexiest escorts now available in Manchester.
So, don't feel shy about arranging a booking for Valentine's day. We have lots of customers in the same position as you. So, make sure to book early to ensure that you get an appointment with your companion of choice. Naturally, some of our escorts in Manchester do take same day bookings. However, it is seen as more polite to pre-book and give your companion some notice to ensure that they can look their best.
What can I do on Valentines Day with a Manchester Escort?
Manchester is a thriving city full of arts, culture and fun! That's why you will love spending Valentines Day with a companion in this city. Most of our clients enjoy the simple dinner date or visiting a hotel, but keep in mind that several events are going on in Manchester. Make sure to check out Manchester's Finest in order to make any last-minute bookings. You may also want to check out our blogs for the best:
We list some of the best entertainment venues in Manchester and Greater Manchester. They are all escort friendly and will make sure that you enjoy a discreet date with a gorgeous woman from our gallery.
Valentine's Day Outfits
Naturally, if you are going to enjoy a fancy dinner-date to a sophisticated restaurant, you may be interested in dressing up. Well, your escort in Manchester will join you and will always look her best for you. She will suit the dating environment that you pick. If you decide you want some private time with her, why not ask her to bring out a sexy pair of lingerie to enjoy? Just let your companion know your tastes and she will do her best to indulge you as much as possible.
Romantic Gifts
Of course, when it comes to Valentine's Day, you may be thinking that you want to get your escort in Manchester a gift to commemorate the occasion. This could be in the form of flowers, chocolates or jewellery. However, you may also want to consider getting your escort a gift card. This gift card could be for any sort of store and will give your companion the freedom to spend it on what she needs. She will certainly appreciate this kind offer, as it will show that you care about her!
Book a Valentine's Day escort now!
If you're ready to sweep a beautiful escort off her feet for a date in Manchester, why not book her today? Some of our escorts do accept last minute bookings, so why not call Mr Smith by phone on 07340991817, Whatsapp on+447340991817 or use our booking form. Our friendly reception team will then guide you through the remainder of the booking process. They would be happy to answer any additional questions or recommend companions to fulfil all of your naughtiest dreams.
We look forward to hearing from you soon. Happy Valentines Day!